Quality management standard ISO 9001
DEKRA Certification GmbH, hereby certifies that the company Kindermann GmbH has introduced and applies a quality management system.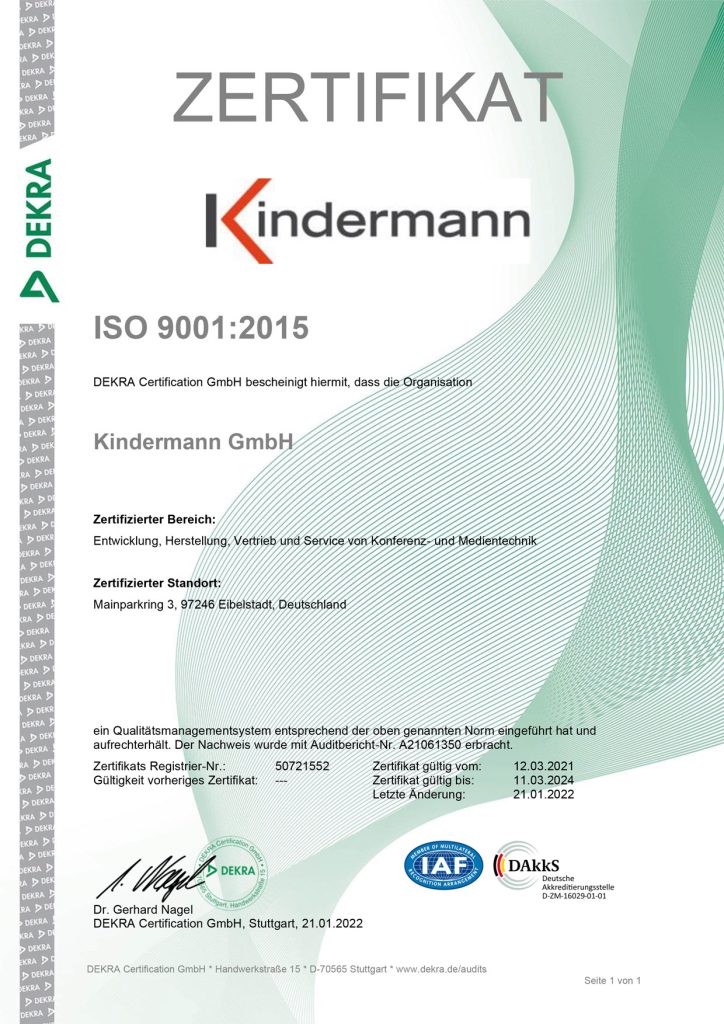 Certified area: development, production and distribution of conference and media technology.
ISO 9001 is the most widely used national and international standard in quality management. The globally recognized standard defines the minimum requirements for a quality management system. The focus is on optimizing processes in order to continuously optimize corporate performance and meet customer requirements in the best possible way. Certification attests to compliance with ISO 9001.