Whether in the office or at home, convenient connection options on the desk make everyday working life easier. The new CablePort Officedesk and CablePort Officeframe can be individually configured and are easy to install.

Simple assembly
The CablePort Officedeskcan be easily and flexibly clamped to tabletops with a thickness of 21-40 mm.
The CablePort Officeframe is designed so that it can be placed on the table or can also be conveniently recessed into the tabletop.

Cheap
The robust and durable desk connection panels, Made in Germany, are characterized by a remarkable price/performance ratio. The first choice also for companies that want to implement desk sharing concepts and equip a large number of desks.

Modular connection solution
Three different housing sizes (3, 4, or 6 ports) are available, which can be individually equipped with sockets, USB chargers, or other interfaces.

Elegant design
The shapely desk connector panels fit into any ambience and put an end to cable clutter on the desk.

Future-proof
It is precisely this sophisticated product design that makes the desk connection panels future-proof. This means they can be easily adapted to new requirements time and time again.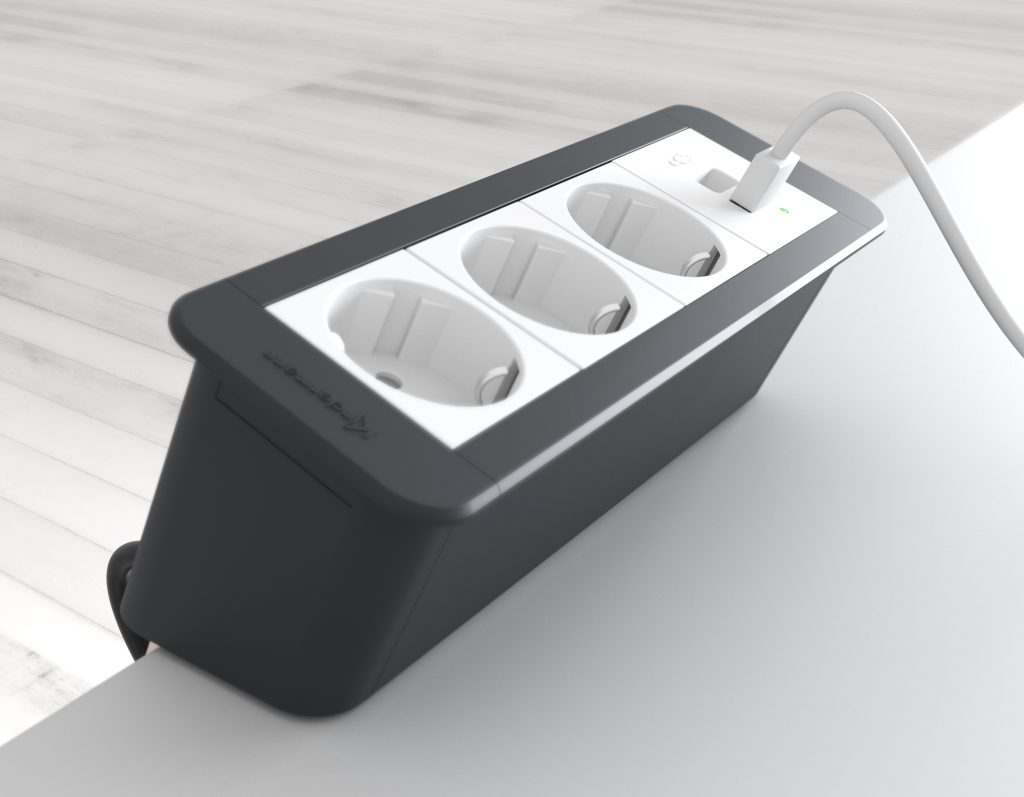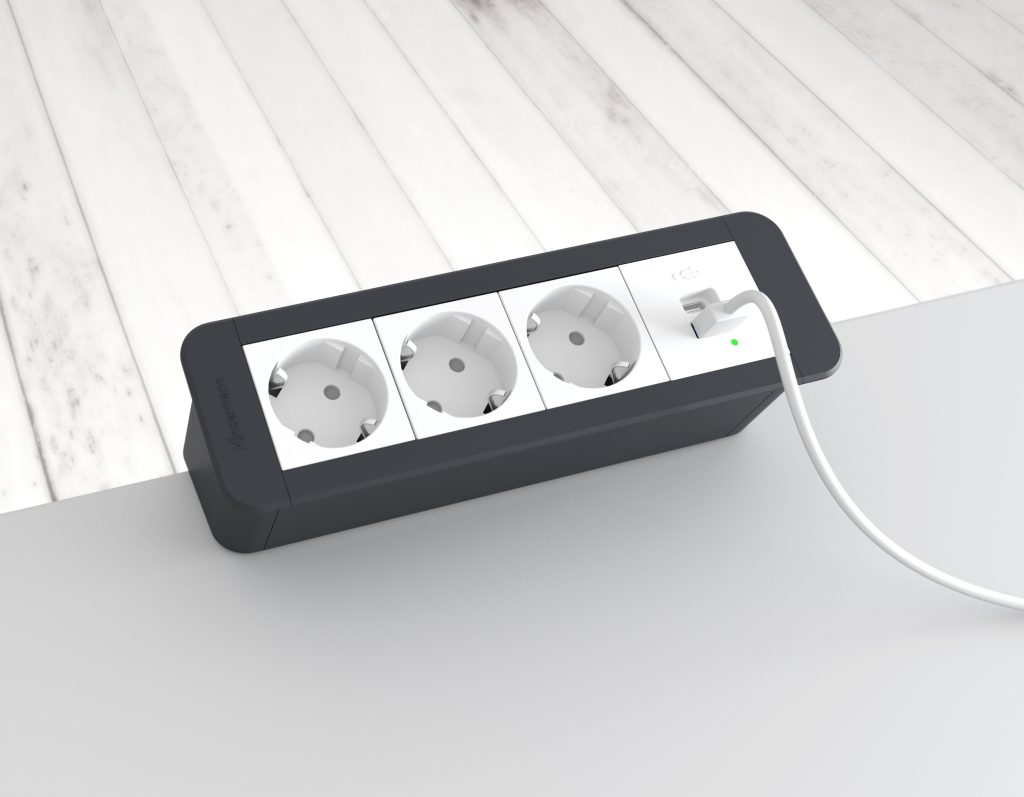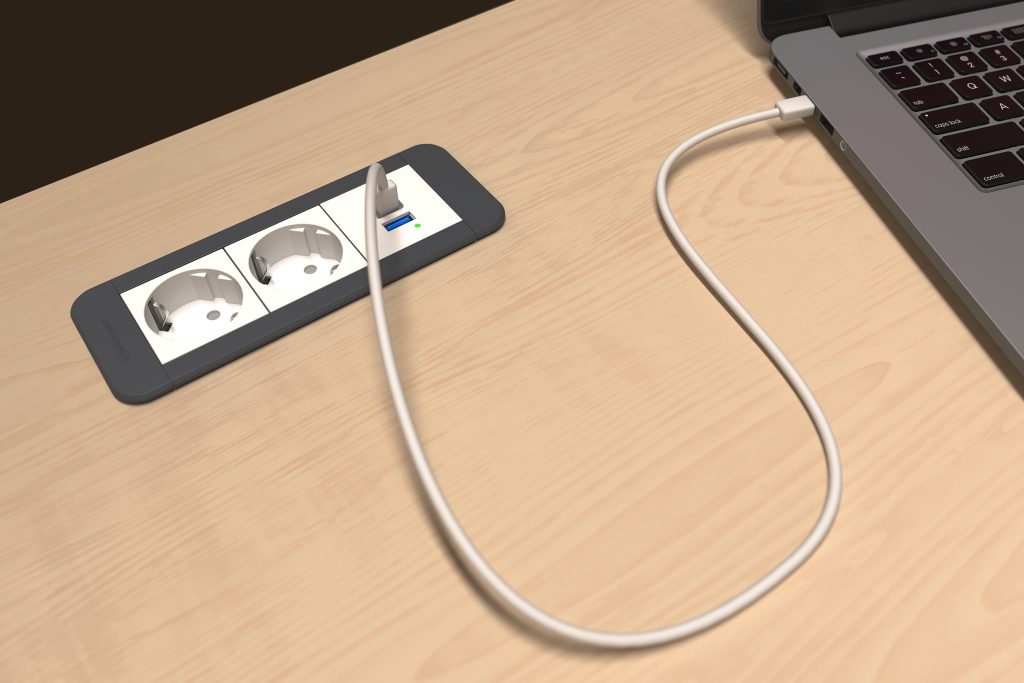 USB Charger
| | Type A / C | Type A / C with QuickCharge 3.0 and Power Delivery (PD) |
| --- | --- | --- |
| Input voltage | 100 - 240V | 100 - 240V |
| Max. Power type A | 5V / 2.1A (10.5W) | 5V / 3A, 9V / 3A, 12V / 2.5A, 20 V / 1.5A |
| Max. Power type C | 5V / 2.1A (10.5W) | 5V / 3A, 9V / 3A, 12V / 2.5A, 20V / 1.5A |
| Max. Power type A + C | 2 x 5V / 2.1A (21W) | 2x 5V / 1.2A |
Accessories
Konnect flex 45 click, the System-Power
Equip the blank panels from our extensive range of Konnect flex 45 click panels according to your wishes, e.g. with HDMI, network, USB, audio, ...
to the store
GST18 cable
You can find suitable 3-pole GST18 connection cables for connection as well as other accessories for electrical cabling in our webshop.
to the store
More information
please refer to the CablePort brochure, the data sheets or visit our webshop.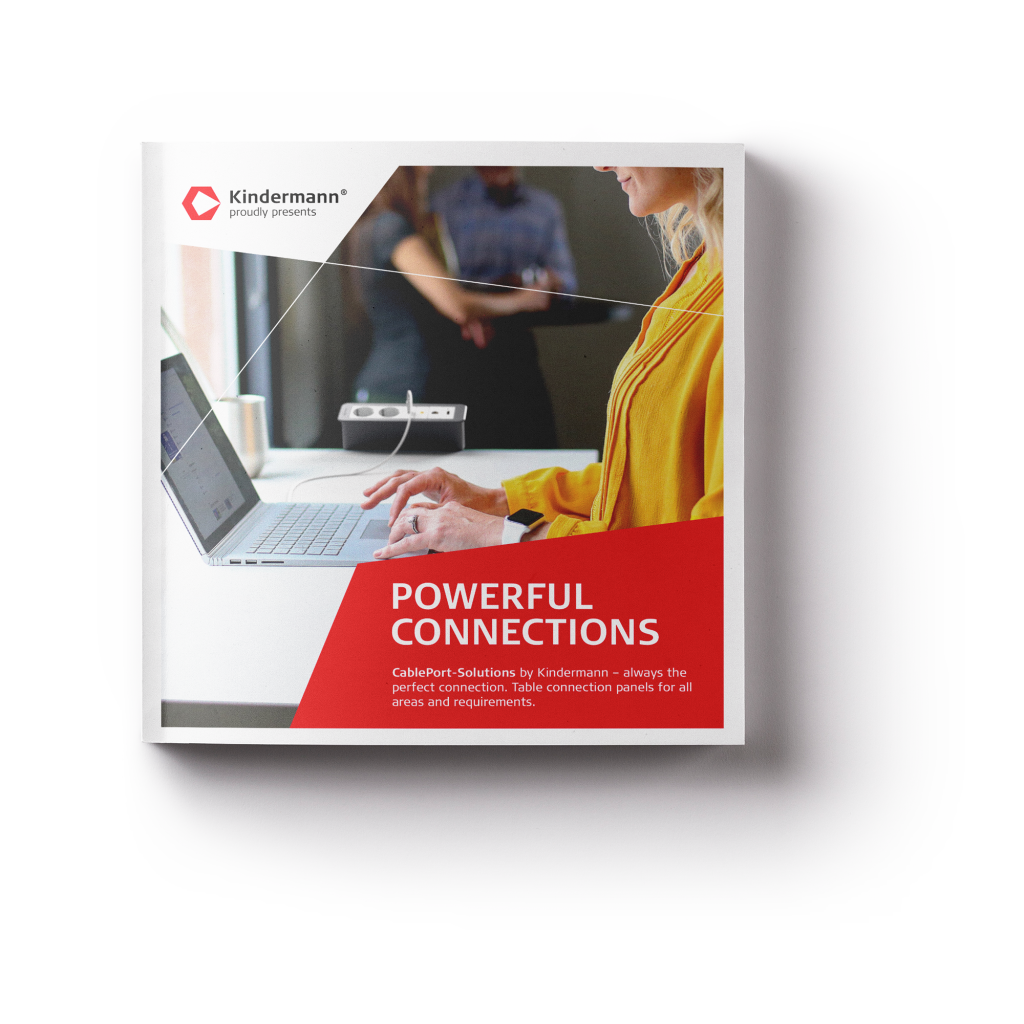 Are you interested in our extensive CablePort range? Then our new CablePort brochure is a must! Register now. Following the registration you will see a download link here.
---