Kindermann - ISE Reloaded 
At ISE 2023, we took the opportunity to bring our new claim "proudly presents" to life.
In addition to successfully established solutions, we also presented many new products from our own brand.
KLICK&SHOW
Proudly presented by Jens Zechmeister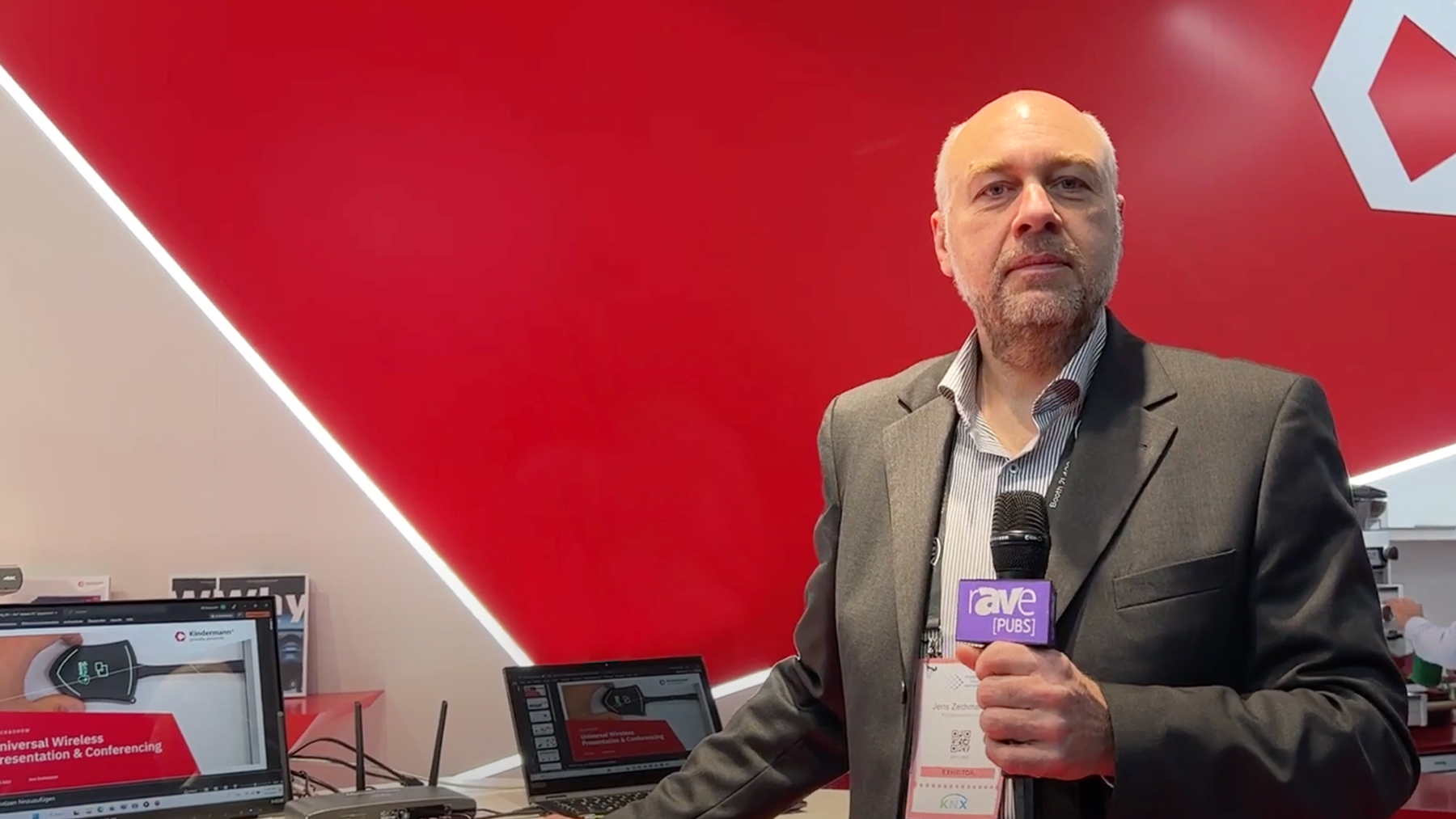 Twice as clever
At ISE, we also introduced our new, free firmware update for our KLICK&SHOW KF-X and K-40 models. For the first time, two basic units can be KLICK&SHOW base units can be linked together. This allows different content to be shown on two displays, ideal for hybrid meetings.
New 105-Inch Touchdisplay TD-30105
Proudly presented by Boris Gromodka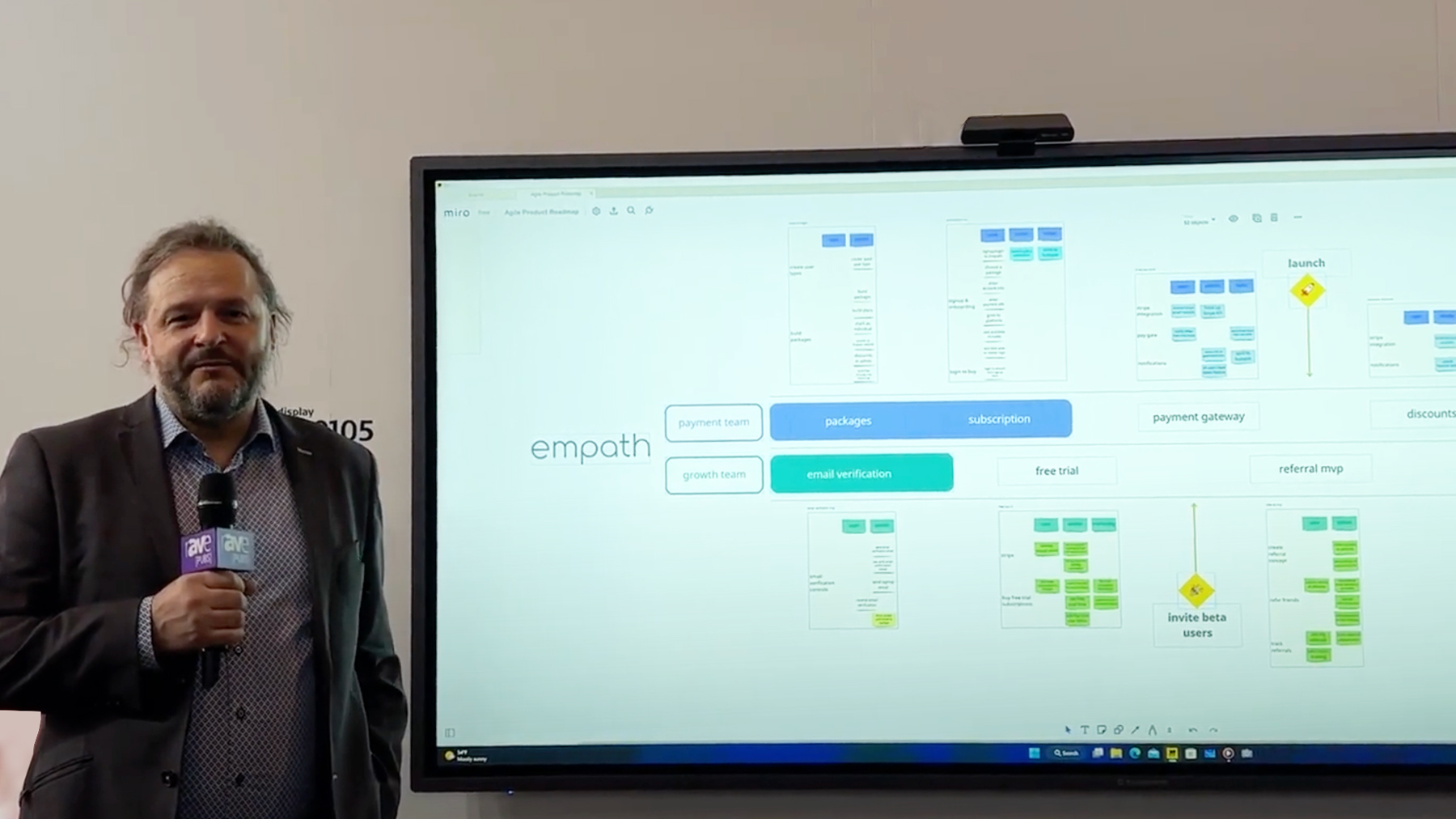 TD-30105-UW - The new Ultrawide Touchdisplay
With our new Kindermann Ultrawide Touchdisplay TD-30105-UW we present the ideal solution for New Work environments. In addition to the extraordinary aspect ratio of 21:9 in 5K resolution, it convinces with a future-proof hardware equipment.
The all new Huddle⁶⁵
Proudly presented by Romano Cunsolo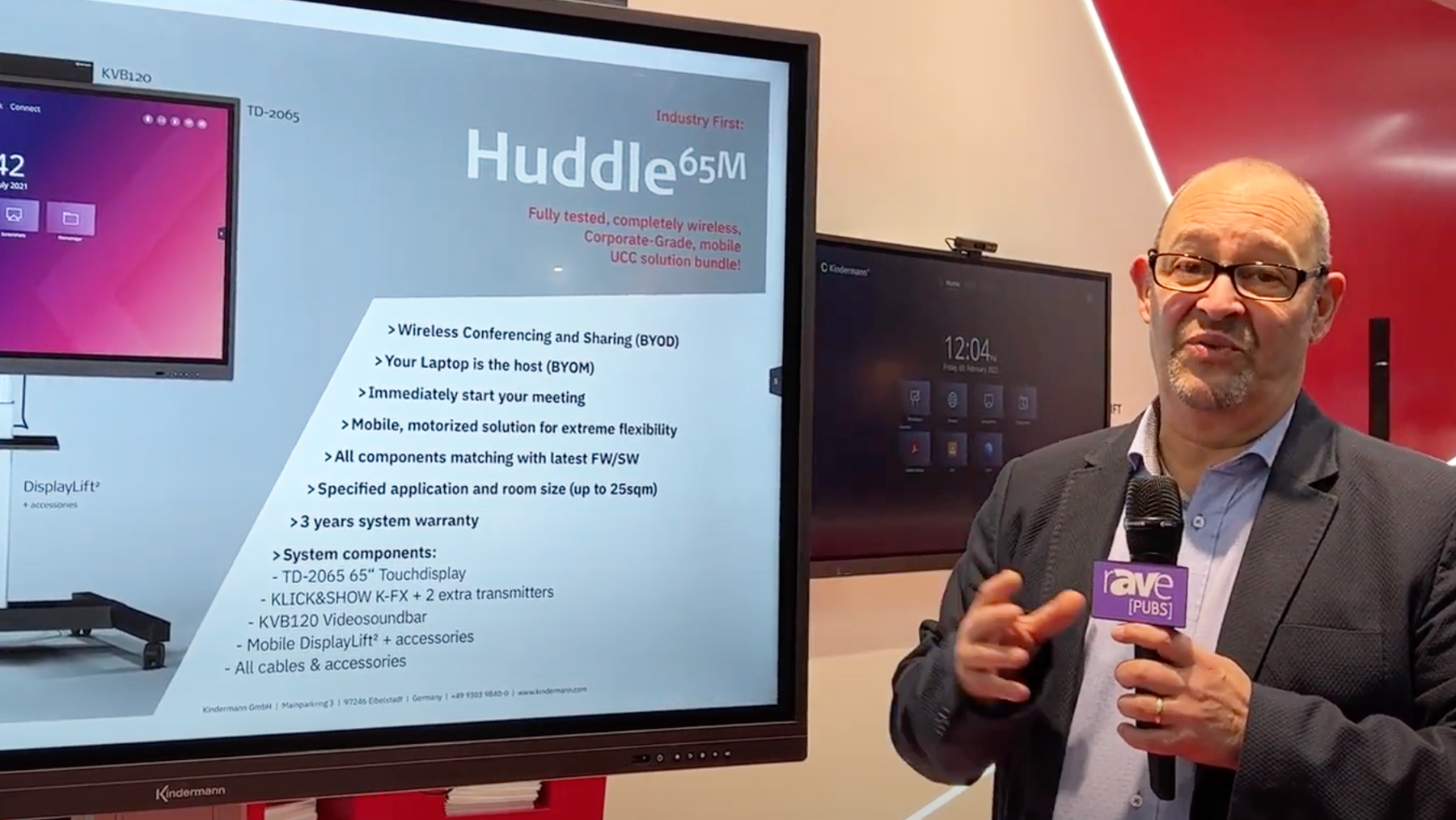 Huddle⁶⁵ - All-in-One
Mobile and wireless. Our working world has changed and we now work in hybrid teams.
Spontaneous online meetings are part of everyday life. How about an all-in-one solution that can be used flexibly throughout the entire company?